Why ?
Opening a franchise involves much more than becoming a kitchen salesperson. Opening a store is a great adventure that will radically change your life and enable you to discover new talents and develop lots of skills. If you want to grow in practical skills and knowledge through lots of training courses; if you want to join a system that places a high values on people; if you want to become your own boss while receiving guidance and assistance from experts; if you want to strive for excellence day after day, then the FBD Group is for you.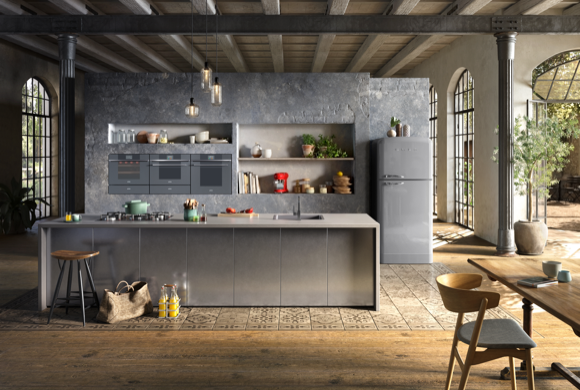 A dynamic market
Many households can now afford to buy a bespoke kitchen. But that's not why the market is saturated. The ever-growing demand is such that different kitchen designers can collaborate to provide a complete and diversified solution to this flourishing market. But above all, it's thanks to franchises such as ours that demand is growing in this way. Each of these master franchises is devoted to a specific clientele, and addresses their specific needs. Thanks to the FBD Group's master franchises, all customers can now afford to buy the equipment that suits them. It's these four distinct identities, each focused on a specific market, that make each of these franchises successful.
USEFUL INFORMATION
Our expertise
Becoming the leading European franchisor of bespoke kitchens means we need solid foundations : values, but also strenghts that allow us to continue to grow and evolve. It's these strengths that enable us to guarantee the satisfaction of our partners and the reliability that's necessary in such a relationship of trust.
Find out more
Our support
Our support is not limited to the opening of your store. We encourage our networks throughout the year with a programme of meetings, events and online courses to help you become increasingly professionnal and knowledgeable about the business. Our teams are at your service to answer your questions and help you set up new projects and improve your performance.
Find out more