Become an ixina master franchisee or franchisee
The kitchen is at the centre of the house and, at ixina, it is our core passion.
Founded in Belgium and active in France since 1997 and internationally since 2008. ixina is built on a simple concept : making German quality fitted kitchens accessible to everyone by putting people at the heart of its sales process, with transparency and respect for the customer.
Why choose to join
our brand ixina ?
ixina identity
For years, ixina has been refreshing and reinvigorating traditional methods and conventions in kitchen design and business in order to promote high-quality and bespoke fitted kitchens. Regardless of lifestyles, budgets or preferences, ixina aims to make every dream kitchen a reality around the world. In order to make these dreams come true, the brand promises its customers a unique experience. The customer journey from dream to reality, a reality in which ixina undertakes to do all it can to ensure that every kitchen project is possible.
Ixina sells quality furniture and tailor made kitchen cabinet manufactured in Germany. High quality standards services and warranties turned our brands into the leaders of the market.
ixina, quality, innovation and performance
Ixina sells quality furniture and tailor made kitchen cabinet manufactured in Germany. High quality standards services and warranties turned our brands into the leaders of the market.
In a constant search for innovation and differentiation, ixina is the pioneer in the kitchen distribution market using new technologies (mobile app via Carat View, etc.), transparent net pricing policy and smart selling method. Providing franchisees partners with powerful tools for marketing, sales and management to reach high performance.
ixina network
ixina is a brand of FBD Group, the leading European franchisor in the fitted kitchens distribution. FBD group aims to guide its brands towards excellence and the best customer experience.
More than 2,500 people work in the group between head office and the 450 points of sales with leading positions in France, Belgium, North Africa and Middle East.
THE IXINA FRANCHISE MODEL
A profitable and successfull business model
Part of the FBD group, ixina brand is supported by a dynamic and steady growth.
In addition to the training supplied to our partners, ixina assists franchises to design and realize their entrepreneurial projects tailored to their market (business plan, product offer, recruitment, training sessions, marketing tools, back office and design software).
Ixina franchisor teams elaborate stores layouts, share targets and KPIs to be reached with the partners, franchisees and master franchisees.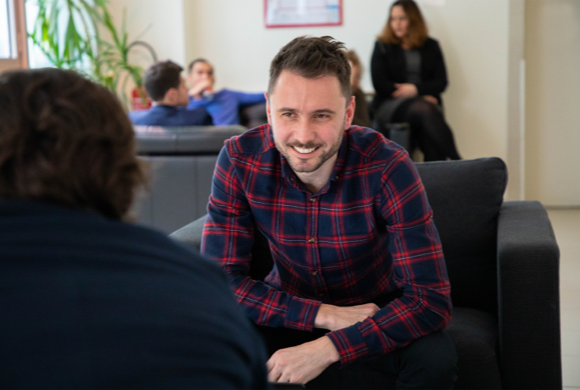 A personnalized support à each stage of the project
Our collaboration is about sharing our know-how with the investors.
The configuration of the store, the layout of the showroom, marketing assistance, assistance with digital and communication tools, our expertise will be at your disposal to cover many areas and turn our partner a kitchen specialist.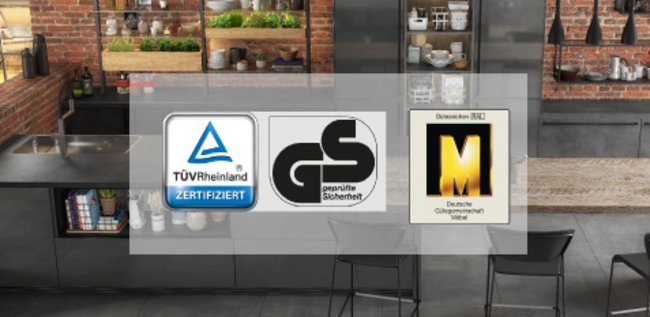 Powerful manufacturing suppliers
To promote its leadership, the group is supported by leading European manufacturers of bespoke kitchen furniture.
Their industrial reliability and high-level services make them key players in the global fitted kitchen market and allow the business model to be competitive and profitable.
Quality and functionality define our kitchens, infinite product range that can be adapted to fit all preferences, budgets with numerous accessories and a wide range of materials and finishing.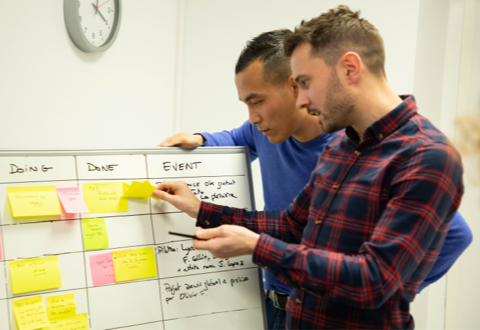 FBD Training academy
To ensure maximum success for franchisees and their sales teams, ixina, allied with "FBD Training Academy", provide a complete training programme focusing on ixina methods that made the brand's business model such a success.
From products to software, 3D design tools, "smart selling" methods and even management, the brand shares its whole know-how and expertise with the partners.
Personalized and professional training is provided, with assistance from the FBD Group's sales support team, in order to develop skills and optimise the business.
IXINA FOLLOW-UP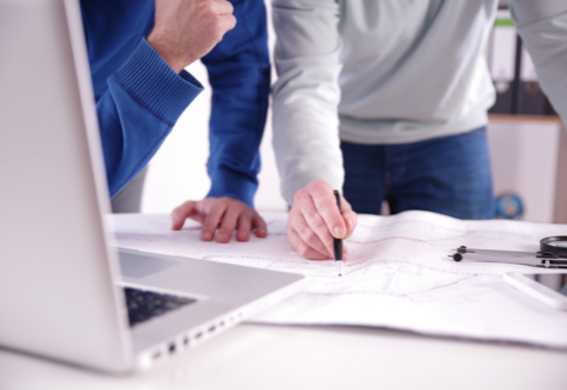 Design Office
The in-store Design department guarantees the faithfulness to the essential ixina concept. Our teams are dedicated at every stage of the store design and creation, guiding you to select the right location. Then our mission is to ensure that the customer journey and product range have maximum appeal to turn he store into the best sales tool for your teams.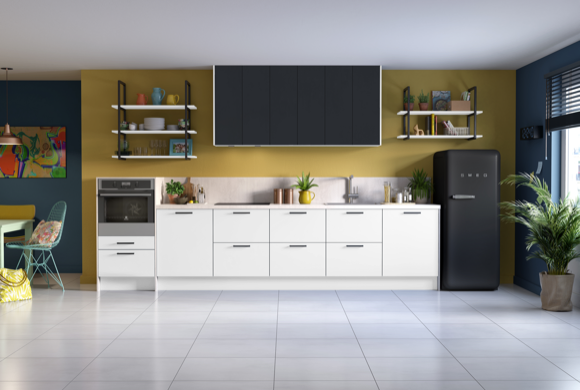 Marketing
Make ixina a unique customer experience and satisfaction are our priorities. To this end, an expert team works daily to increase ixina brand awareness through effective and extensive communication at all stages of the customer pathway.
Our goal is to demonstrate what makes our kitchens and our offers unique and to share our research in order to guarantee the attraction of the brand and the success of each of our franchises.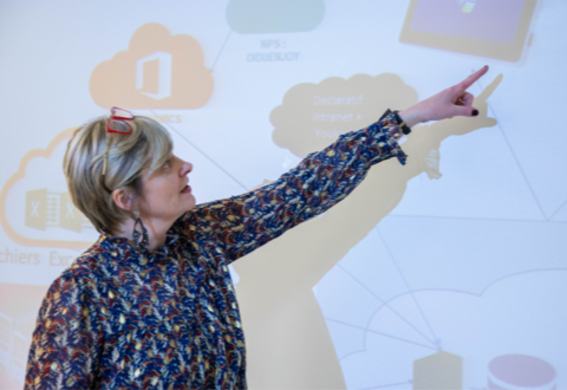 Mutual commitments
By working to reach a common goal ixina takes its part by supporting you on a regular basis.
Your area manager will assist you in implementing best practices, tips, to manage and bring your business to the top of the performance. They will work side by side with the partners for the benefits of all the network.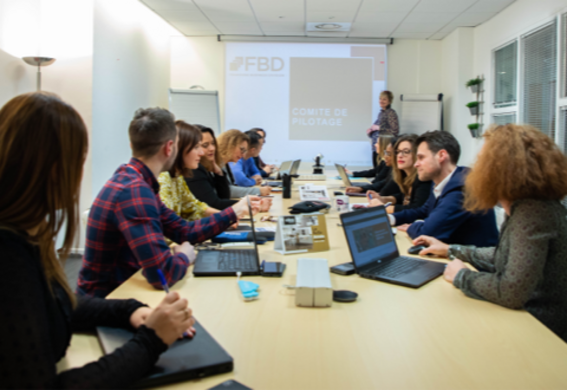 FBD Training Academy
Our extensive experience and expertise are always available to support and guide the franchisee in this new job and challenge. We are at your side at every steps of the evolution of the store : designing, opening, managing, performing and expanding.
Our training and support at the opening will ensure that your teams are motivated and fully operational for sales from the very beginning.
We remain either at your side after the take off of the store to update and upgrade the performance of your sailing team. We share KPIs of your activity and implement tailor made action plans to improve your performance and your return in investments when necessary.
Important steps to
become a master franchisee
Learn more